Some people might say that 5-Hour Energy isn't good for you. Well, sometimes the consequences of being tired can be worse.
Partnership: AllState
When you drive tired, you stop paying attention to the road and end up driving off of it and crashing into bushes. Sometimes those bushes have families of birds who live in them. And as you step out of your vehicle to assess the damage, the birds have to go find a new home. And sometimes that bush has a big rock in the middle of it that crunches your bumper into an accordion. And then Allstate has to clean up your mess.

That's why Allstate is offering $12 off monthly car insurance premiums to anyone who buys a 12 pack of 5-hour energy.
Skyline Chili serves secret spaghetti topped with secret recipe chili and cheese. It might sound gross, but after 10pm, nothing sounds better.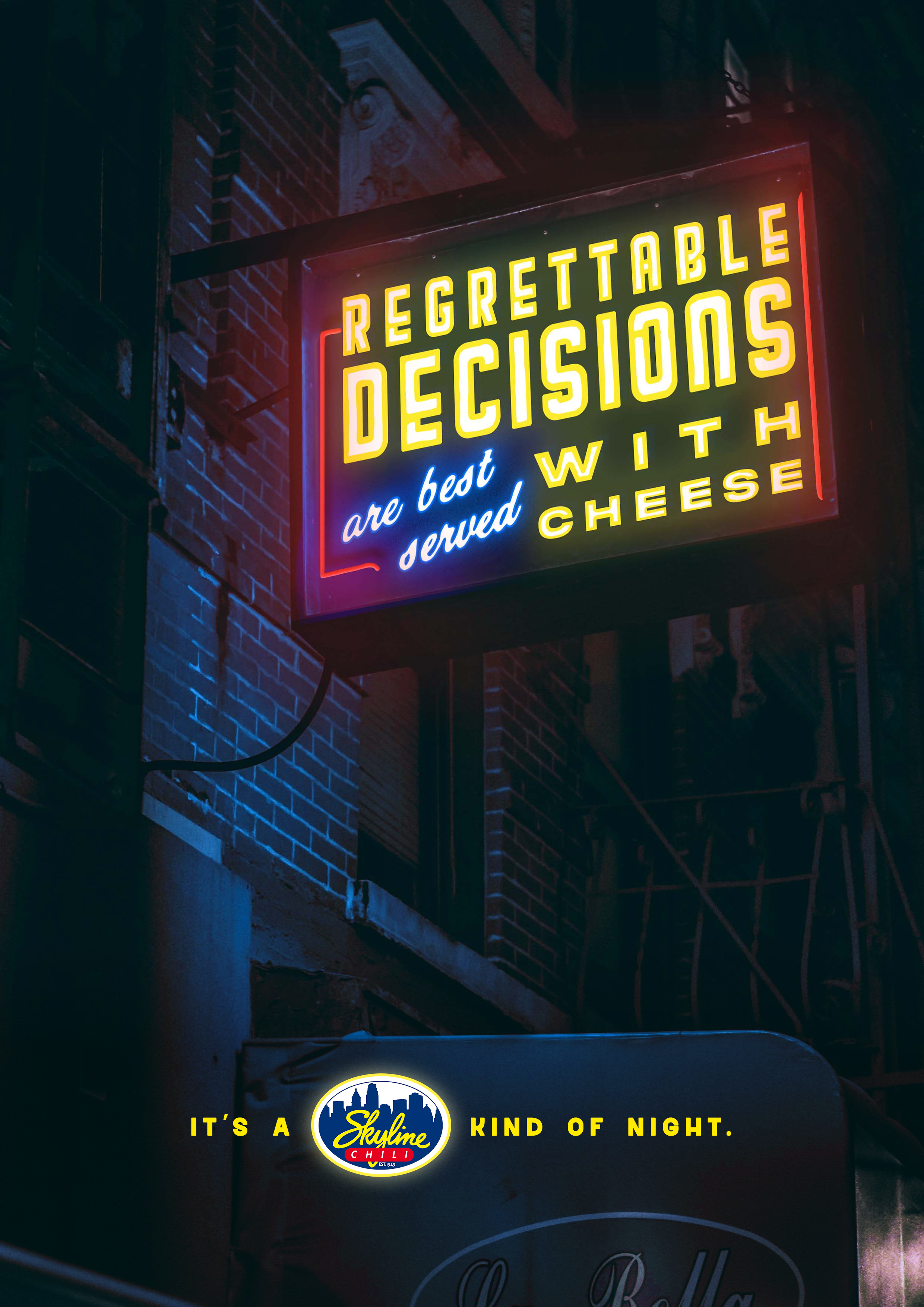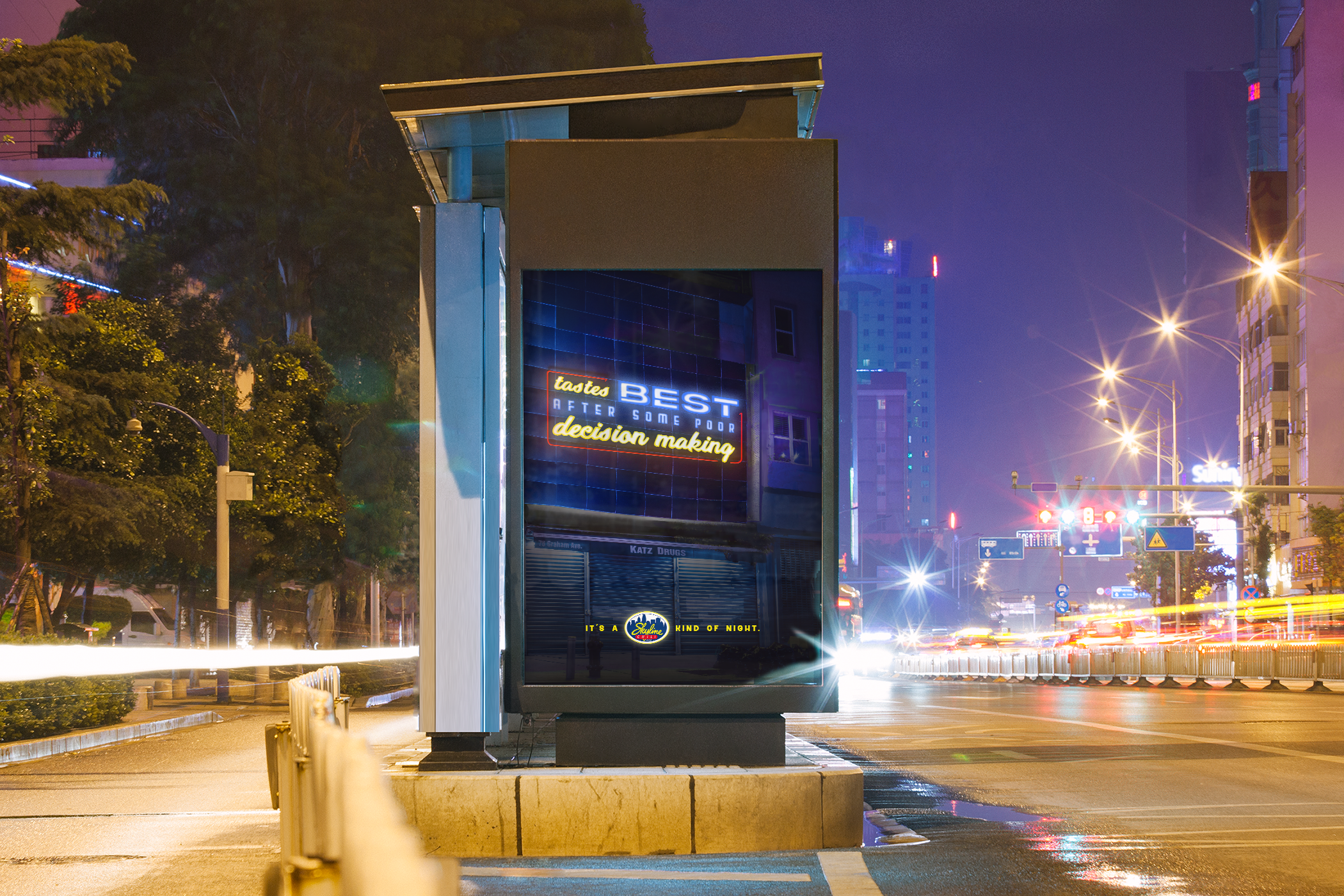 Extension: Skyline Chili Care Package
Stunt: Skyline After Hours
Cameo offers personalized videos from your favorite stars. Because if you don't have the words, Snoop Dogg might.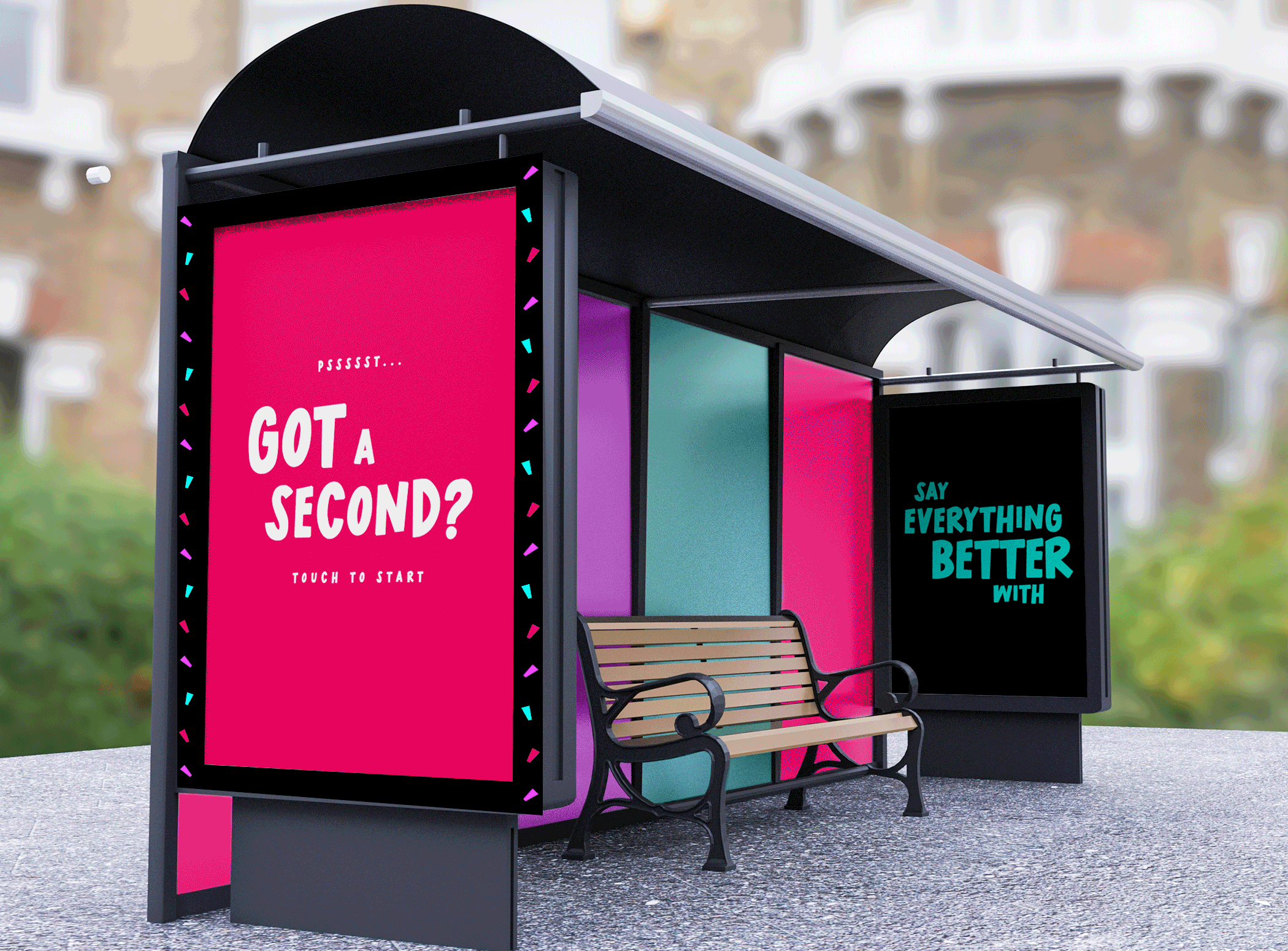 Holiday Social Campaign: TikTik #Roastgiving
Canada Goose offers high-end winter coats. Needless to say, it's warmer in the flock.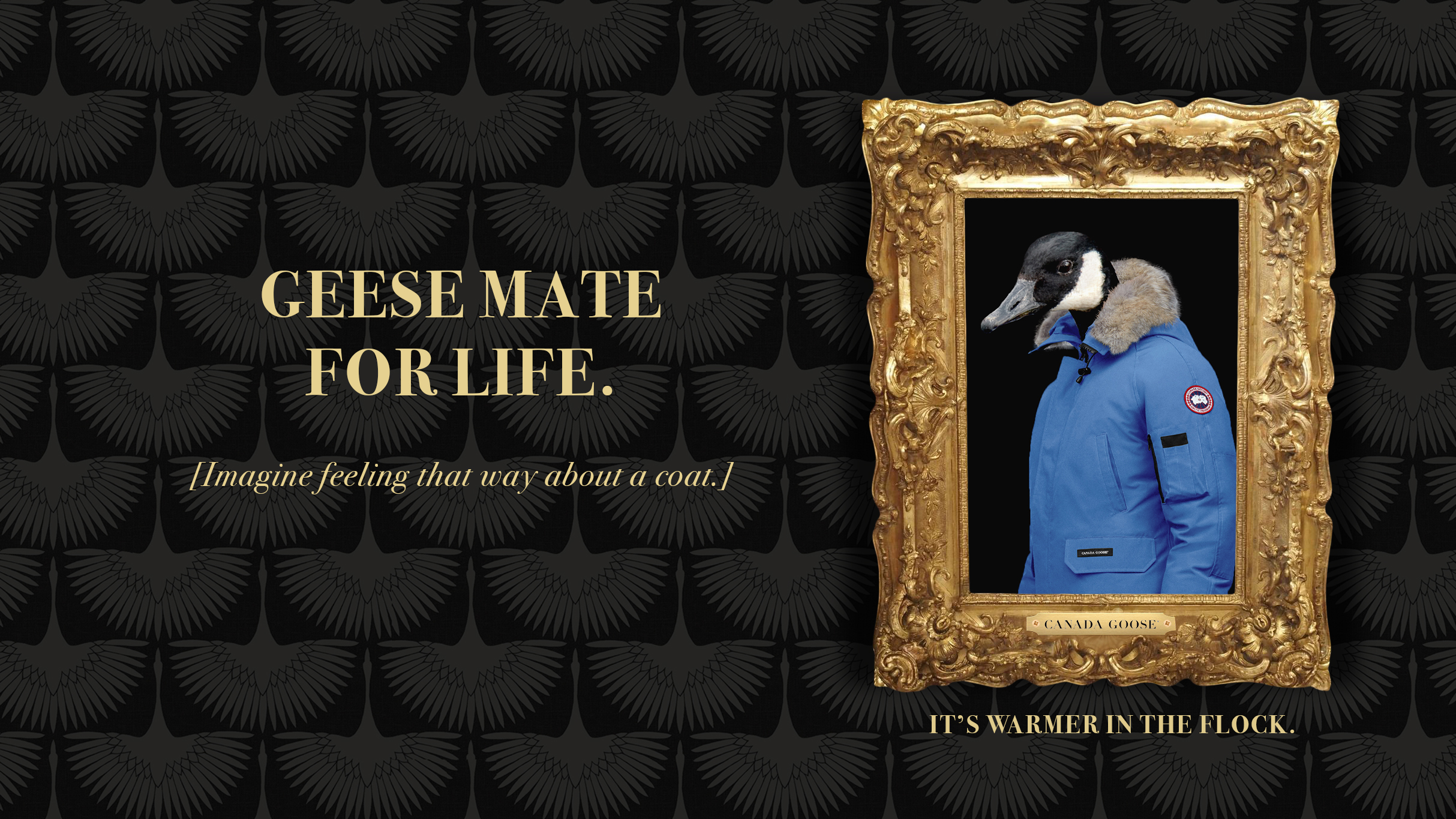 Extension: Heated Bus Shelter
Flip'd is a new fast-casual restaurant from the beloved IHOP. Their objective is to normalize getting pancakes and burgers at any hour of the day. How? By encouraging guests to get their unusual.

Out of home: Static posters designed to be shared on social. Posters are in reverse until captured selfie style in Instagram stories. Those who share their interaction with the posters get free food.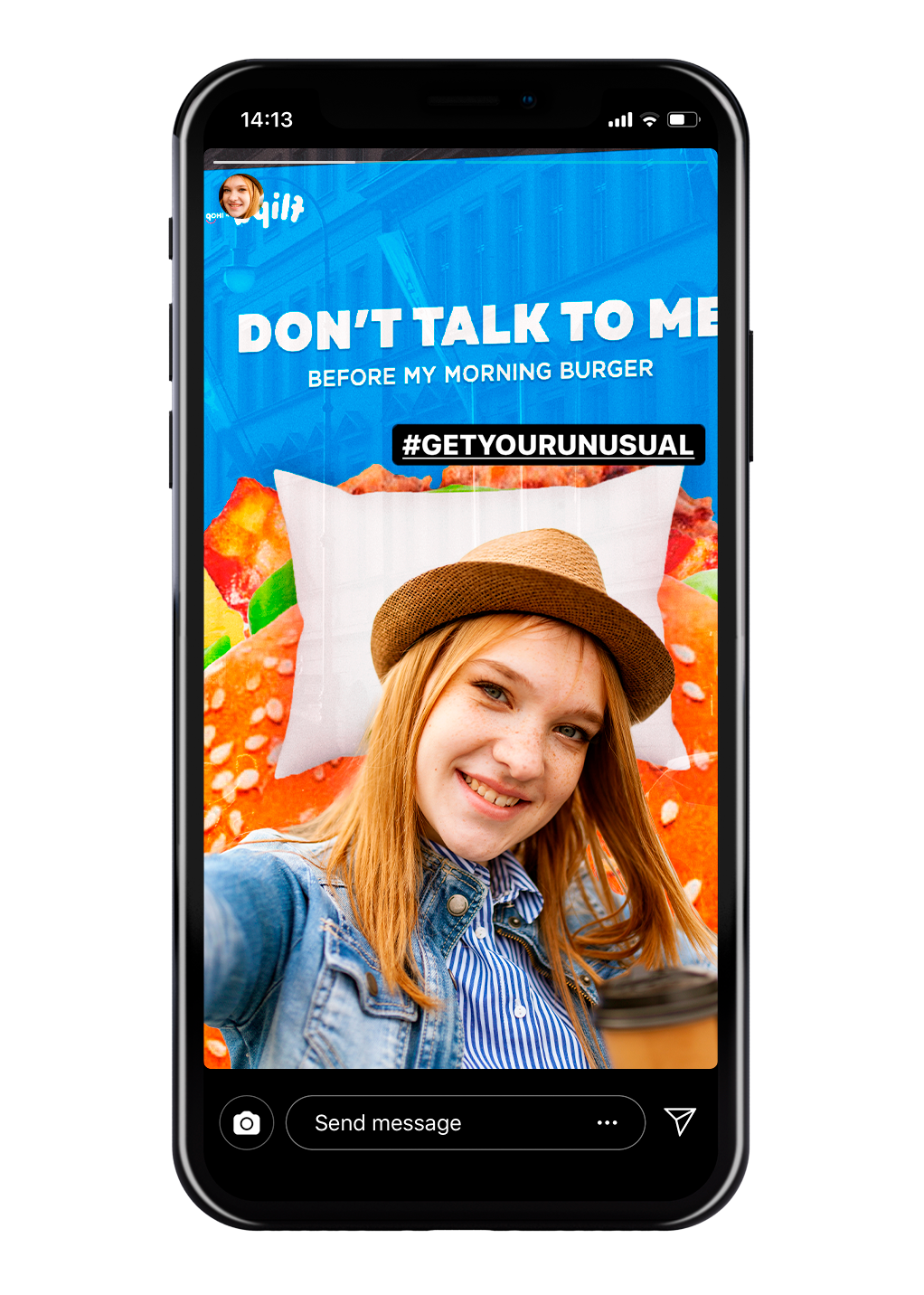 In-App secret menu: We will plant a secret menu with unusual orders within the flip'd app. All users have to do is flip their phones to discover it.

InApp



Social: Pan for Pancakes Snapchat filter. Users can use the Flip'd filter on snapchat to pan their area for circles which would register as pancakes, generating a discount for their next visit.